Deleting software on a Mac is not just about dragging applications to Trash. If you want to remove applications from Mac entirely with all their preferences, caches and other bits and pieces, use App Cleaner & Uninstaller.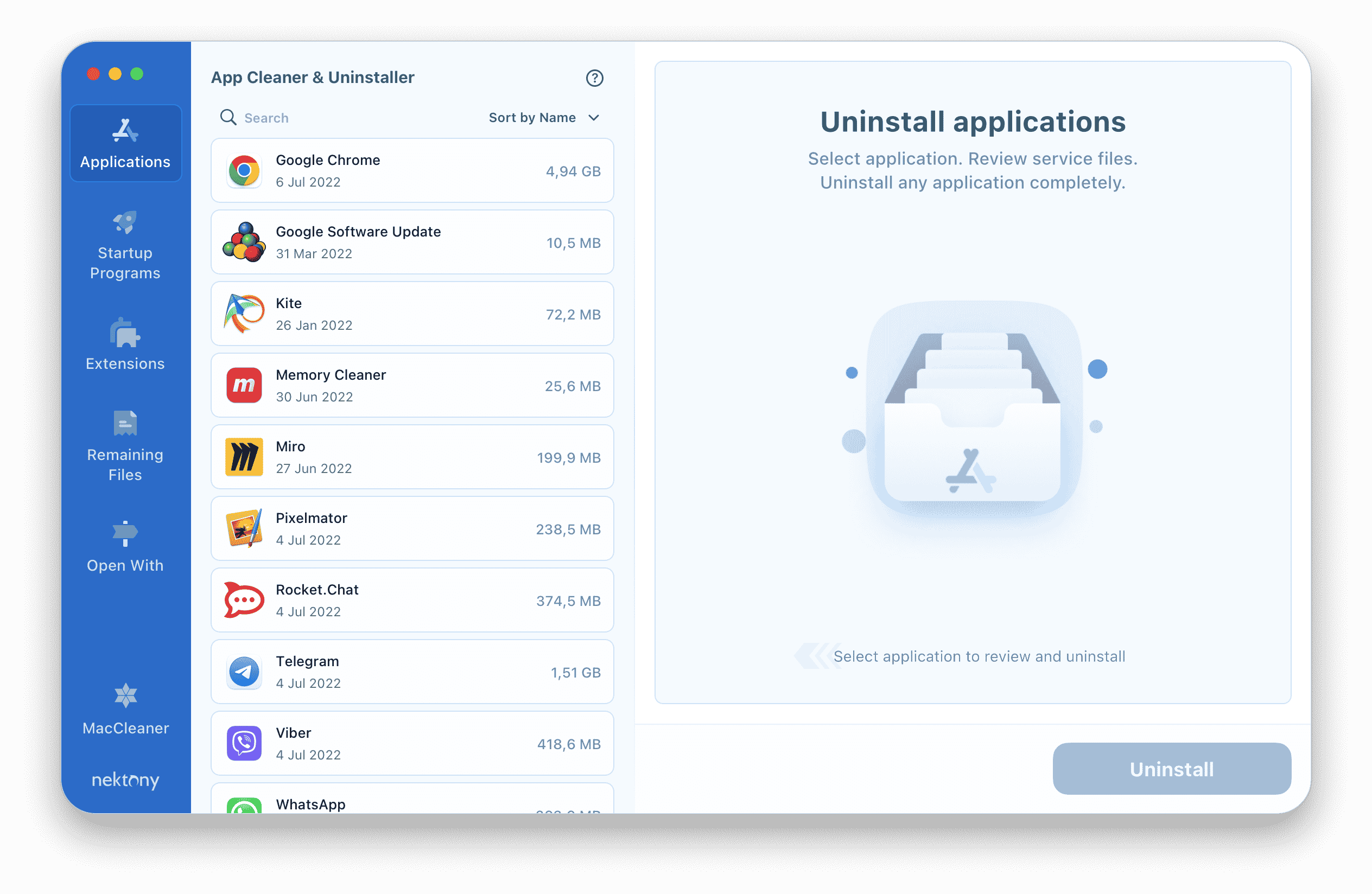 Even though the service files of separate apps rarely take up any significant space on your Mac individually, over time, all of them together start to clog your disk, making your system slow. App Cleaner & Uninstaller is the perfect solution to stop your Mac from getting cluttered by deleting unused applications and their memory-consuming service files.
Benefits of App Cleaner & Uninstaller

Remove a software
from Mac with one click

Remove apps' service
files

Remove remains
of deleted apps

Remove system
extensions

Find out real disk space
occupied by apps

Reset apps
to the first-run state

Disable apps from
running at Mac startup
Reset app
preferences

Free up disk space
on your Mac

Speed up your Mac
by managing extensions

Stop annoying
pop-up ads

Save time by finding
service files automatically
Select the program you want to remove. App Cleaner & Uninstaller will automatically select its service files as well.
Click the Remove button.
View the list of all selected items for removal and confirm.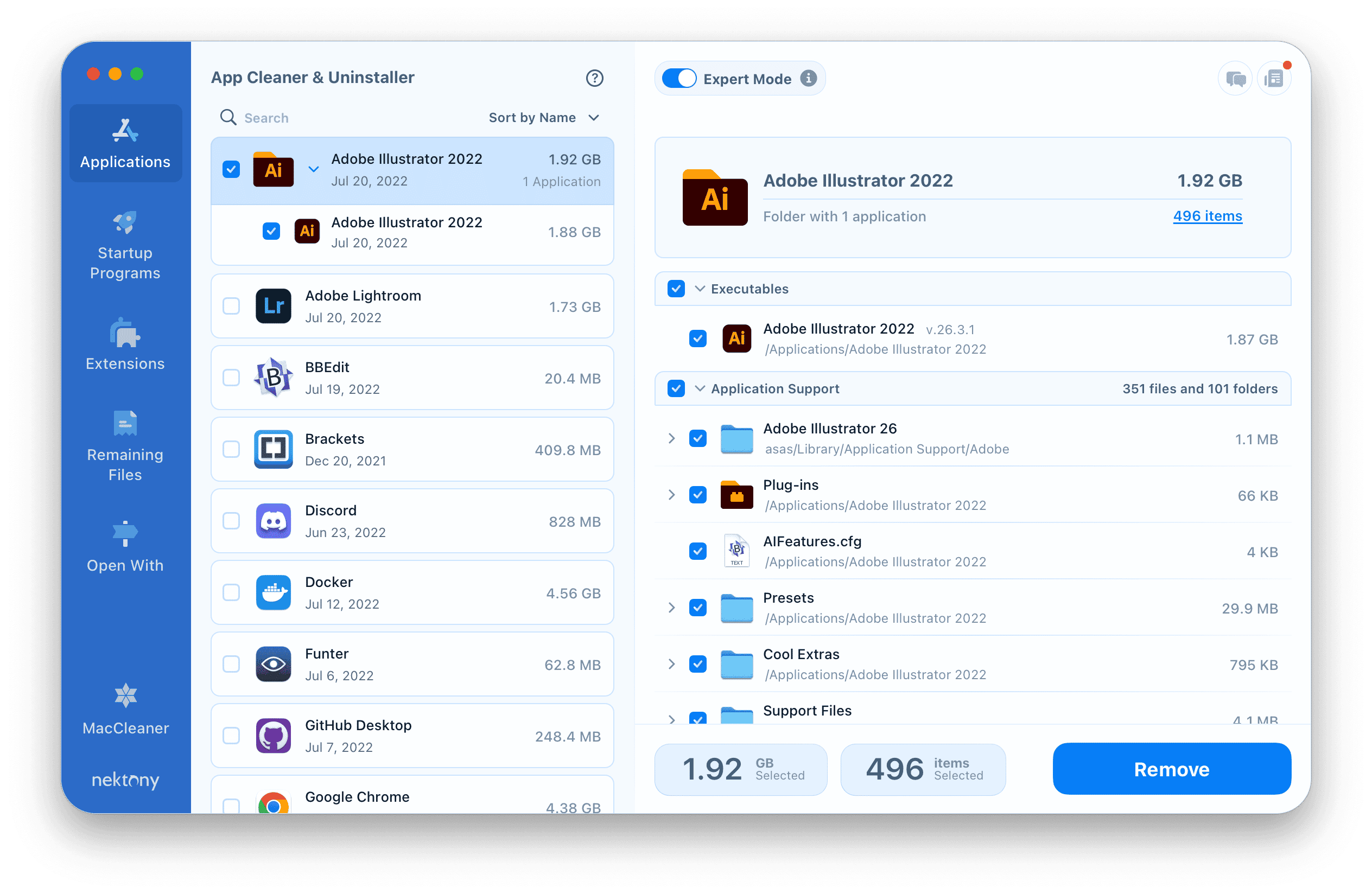 App Cleaner & Uninstaller fluently speaks